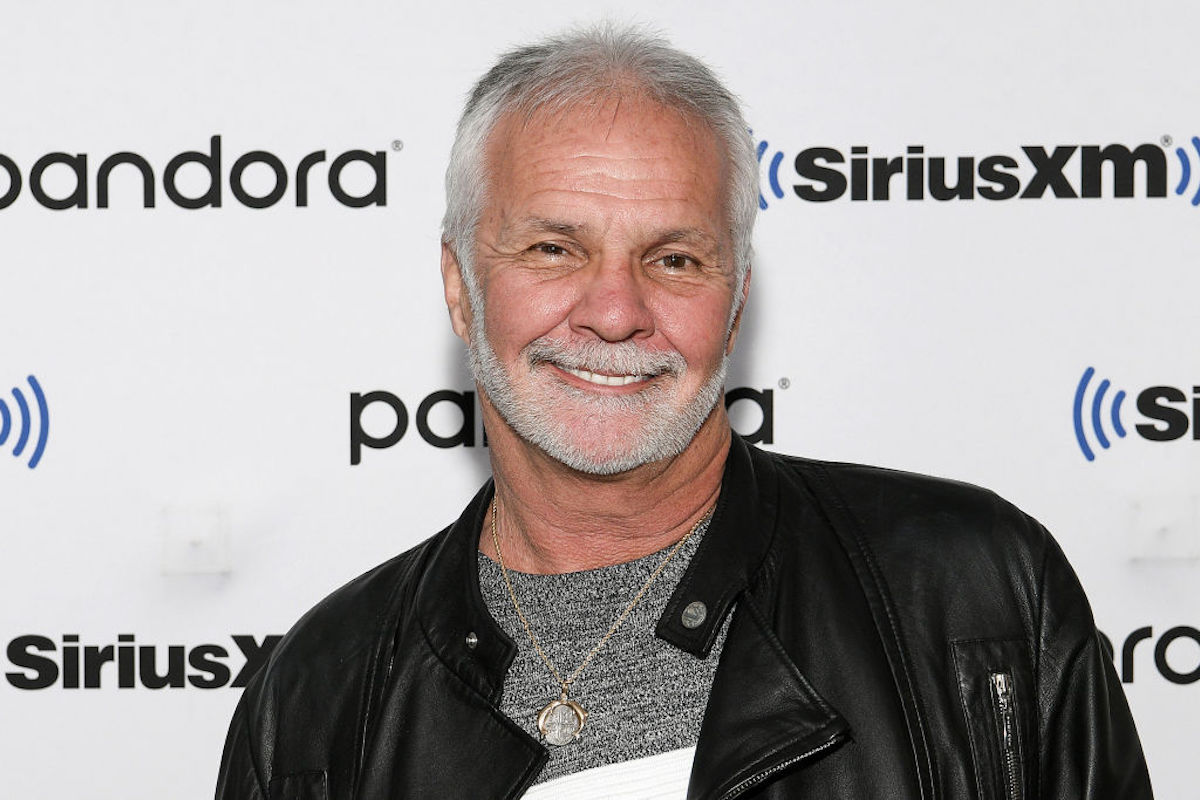 'Below Deck' Fans Rush to Support Captain Lee After Latest Health Update
Below Deck viewers have shown their support for Captain Lee Rosbach in his ongoing health issues.
The Bravo show, which premiered in 2013, has returned to screens for its tenth season, nine months after the Season 9 reunion aired in February 2022.
The hugely popular, Emmy Award-nominated series has spawned spinoff shows like Below Deck Mediterranean, Below Deck Adventure and Below Deck Sailing Yacht but now the original series is back for a jaunt around the Caribbean on 197-foot motor yacht St. David.
Fan-favorite Rosbach, who has been in the yachting industry for over 30 years, is joined by returning cast members chef Rachel Hargrove and chief stew Fraser Olender, as well as several new crew members, in the latest episodes.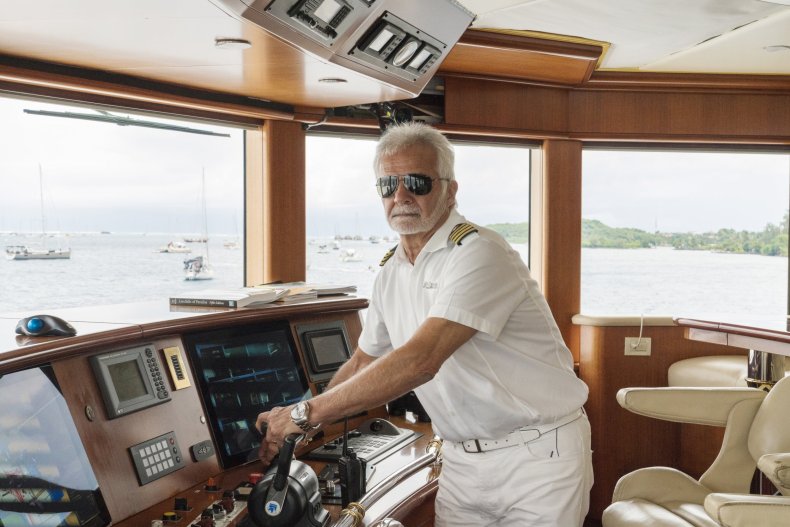 The captain, 73, initially opened up about his health issues during the season 10 Below Deck premiere on November 21, telling his co-stars that he would be "a little incapacitated," on their trip.
"I have a nerve issue on my left side so I am going to depend on you guys in some areas," he said, adding that he underwent back surgery before filming had begun.
"The worst is behind me now," he said, "and the doctors have assured me that I'm just going to continue to get better."
Rosbach was previously absent from some of season 9 due to issues relating to atrial fibrillation, which he explained is "when your heart will just randomly go into an irregular heartbeat."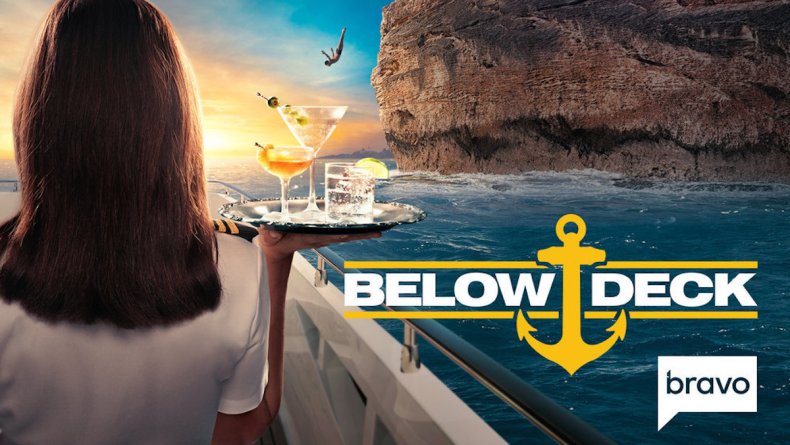 He has also suffered back problems and issues with his ribs in the past, some of which stemmed from a fall he had getting out of the shower in 2020.
Giving an update on his condition on the second episode of the new season of Below Deck, which aired on November 28, Rosbach seemed happier, saying that he was on the mend and that his pain was subsiding.
"I just don't look very pretty when I walk," he said, referencing the cane he has been seen using, before adding: "I was never going to be a runway model anyway."
Despite his positive update Rosbach was seen using crutches throughout the episode, though he told chef Hargrove that he was hoping he wouldn't have to use them for much longer.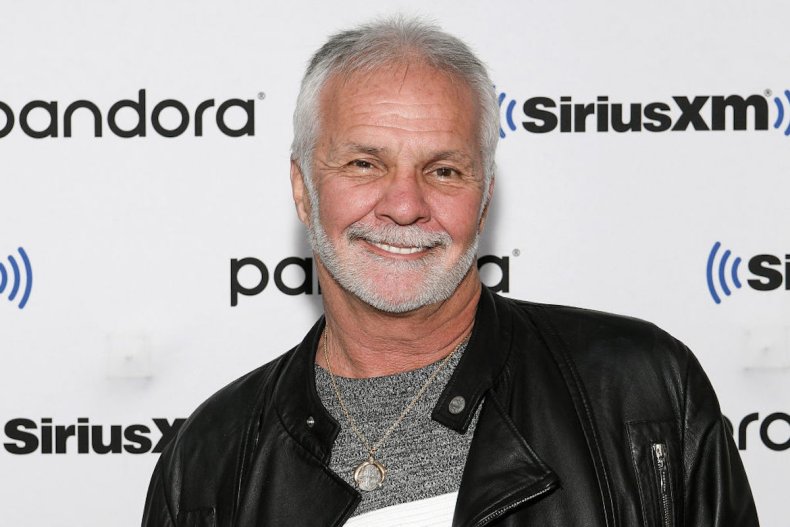 Later, while talking with the guests on the boat, the captain further discussed his issues and apologized to the VIPs for being more "absent" than he normally would be.
He then added in his confessional interview: "It's extremely uncomfortable but you can't just toss in the towel. Suck it up cupcake."
Then, right at the end of the episode, Rosbach said his recovery was not progressing at the rate he had thought. "The pain's getting worse…I can barely f****** stand up," he told the cameras.
As the scenes aired on Bravo fans rushed to social media to share their support and concern for Rosbach.
Taking to Twitter, one viewer wrote: "Cap Lee is trying so hard not to show how much pain he's in but it's written all over his face. Nerve issues are so uncomfortable. [praying] for you @capthlr #BelowDeck."
As another posted: "Seeing Captain Lee like this makes me so sad #BelowDeck."
"I don't know if I'll be able to get through S10 of Below Deck but I'll try. Fraser is too stressed out and always running around, Capt. Lee seems too weak given his recent surgery and it's tough to watch him try to push through, the boat is just too big etc. #BelowDeck," added another fan.
While another said: "Oh no!! I'm so worried for Capt. Lee #BelowDeck."
Last week, after the Below Deck season 10 premiere, Rosbach responded to a fan who had expressed their concern for him.
After a viewer tweeted to him that they had "tears in their eyes" watching him struggle through his issues, he replied by reassuring them he's "doing well."
It has been hinted, however, that Rosbach could be set to leave the show, which filmed earlier this year, early.
The synopsis for the season states that he makes "an unexpected decision that rocks the boat to its core, leading to the most shocking season of Below Deck yet" and the moment was also teased in a trailer, with Rosbach telling his crew: "My mind is there, my heart is there, my body just won't cooperate," as they are shown in floods of tears.
Season 10 of Below Deck continues Mondays at 8/7c on Bravo.