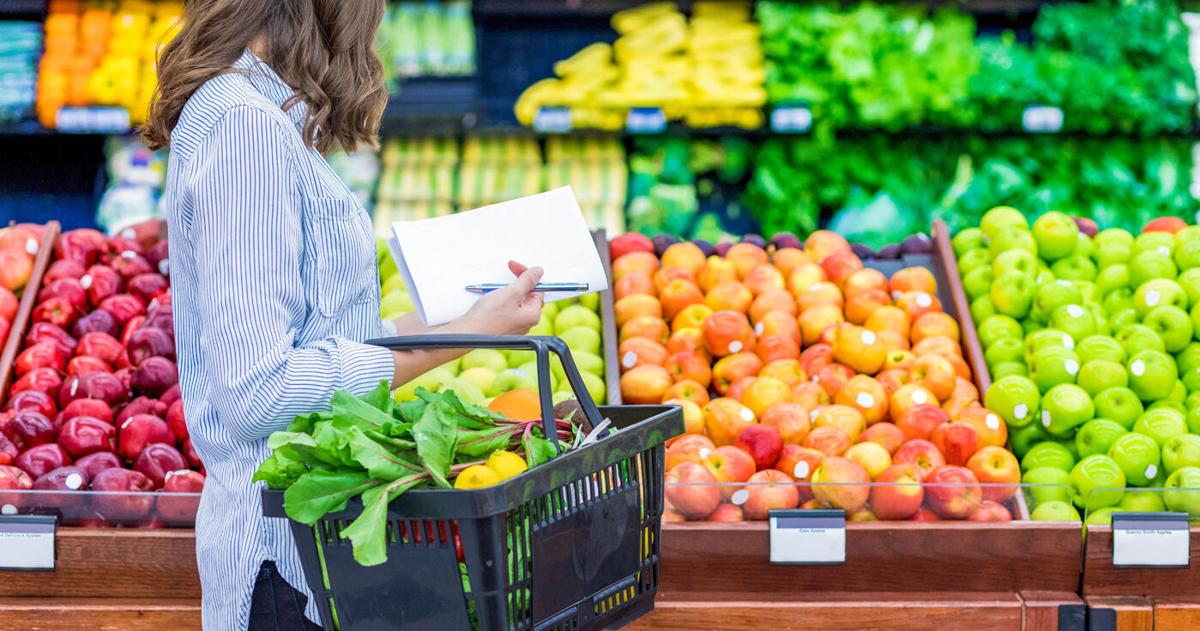 5 tips for healthy eating on a budget
Eating on a budget does not mean you have to sacrifice nutrition.
With a little know-how and planning, you can enjoy nutritious foods without breaking the bank. By following these five tips, you may be surprised at how much you can stretch your grocery budget.
1. Plan your meals. Planning ahead allows you to think about your food needs, tastes and budget. Check to see what foods you already have in your freezer, cabinets and refrigerator. You can save money by using these items in the upcoming week's meals.
2. Use common ingredients. Using the same ingredients for multiple meals does not mean they all have to taste the same. If your favorite protein is chicken, cook one whole chicken and use it for several different dishes. You can have chicken and vegetable stir fry one night and chicken fajitas another night.
3. Shop with a list. Once you've planned your meals for the week, create a shopping list with the ingredients you need. Having a shopping list makes shopping easier and faster, which helps you reduce impulse buys and take home only the items you need. It also helps you avoid extra trips to the grocery store to buy forgotten items.
4. Buy frozen or canned. Frozen and canned options can be healthy alternatives to fresh produce. They typically cost less and last longer. When choosing canned fruit options, it's best to select those that come in water, not syrup. Be sure to read the label for any added salt in selecting canned vegetables. And skip frozen options that have added butter or cream sauces.
5.Buy store brands. Buying generic or store brand items can save you 20% to 30% on your food bill. Items like canned tomatoes, milk, olive oil and frozen fruits and vegetables are usually available in a cheaper store brand version.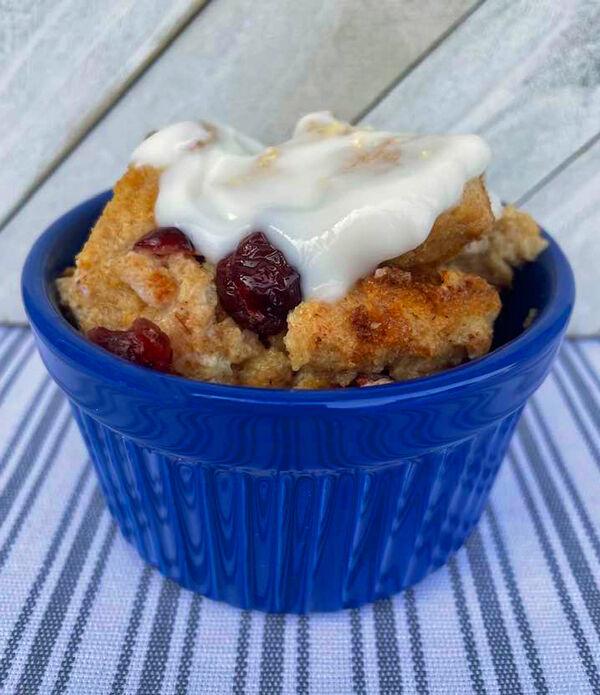 Old-Fashioned Bread Pudding
5 slices whole wheat bread
2 tablespoons butter or margarine
¹⁄³ cup sugar, white or brown
½ cup raisins or dried cranberries
1 teaspoon vanilla extract
Wash hands with soap and water.
Preheat oven to 350 degrees F. Spray an 8-inch square baking dish with non-stick cooking spray. Set aside.
Spread one side of bread with margarine or butter. Sprinkle with cinnamon. Cut bread into 1-inch cubes.
In a medium-sized bowl, combine bread cubes, sugar and raisins.
Break eggs into a medium-sized bowl. Wash hands with soap and water after cracking raw eggs. Add milk and vanilla to eggs. Blend well.
Pour liquid over bread mixture; lightly mix. Transfer mixture to prepared baking dish.
Bake uncovered for 50 to 60 minutes or until the center of the mixture reaches 160 degrees F when measured with a food thermometer. At this temperature, a metal knife inserted near the center of the pudding comes out clean.
Serve warm or cold. Top with vanilla yogurt if desired. Refrigerate leftovers within 2 hours.
Store leftovers in a sealed container in the refrigerator for up to four days.
Nutrition information per serving: Calories 270, total fat 8g, saturated fat 3g, cholesterol 105mg, sodium 180mg, total carbohydrates 34g, fiber 2g, total sugars 24g, includes 12g added sugars, protein 8g.
Cami Wells is an Extension Educator for Nebraska Extension in Hall County. Contact Cami by phone at 308-385-5088, by email at [email protected] or visit the Hall County website at www.hall.unl.edu